Kids Cooking Parties, Classes and more….
What's 2 Eat have a fun and creative approach to cooking and all kids learn to make better food choices when on a journey with us. We use whole fresh ingredients, often directly harvested by the kids from our very own veggie patch.
We always aim for a low-additive, health-focused approach in all our delicious kid-friendly recipes.  At What's 2 Eat, we help your kids conquer fussy eating, boost their self-confidence, develop real culinary skills and gain lifelong healthy eating habits.
Read further to find out more about our hands-on kids classes, parties and more. All our cooking is nut-free, and most allergies can be catered to. 
Latest News– 
Following us on Facebook to see every holiday timetable as it is released.
Are you thinking of a Birthday Party at a park or playcentre ?  You don't need to share our place with mobs of kids. Our Wanneroo venue is exclusive for your party. The weather doesn't stop us offering a party that includes out-door games under the tree between the cooking components in air-conditioned comfort. Take advantage of our Home-style Birthday Parties where REAL food is always on the menu.
Active Activities Award
WOW. Thanks to your support, we now have an award!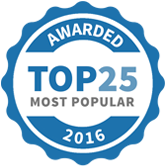 Ever wondered what we do? Check this out –W.A.Weekender
Our Junior Cooking Parties for kids aged 3-5yrs are hosted at Wanneroo. Kids have great fun learning to bake as they make a (healthy yet yummy) Muffin Man!
They also decorate a bag to carry him home!  A loot bag is not necessary (but optional) because each child leaves the party with traditional, home-made toffee apple in tow.
Heaps of wholesome homemade party food is provided plus carefully selected shop-bought snacks.  Now add fun party games – and birthday cake – and what you've got is an extraordinary celebration!   More info
For School-Aged Kids, What's 2 Eat? offers boutique-sized birthday parties at our Wanneroo  Venue.  Each child gets to create their very own healthy take-home treats.  Choose from a star-cake or upside down cheesecake as options.  They also make a savoury snack such as quiche or sausage roll – with a healthy twist.
Again, each child with leave the party with their created cake option and a traditional, home-made toffee apple.  Of course, the fun is not just in the cooking.  The games are always a sure-fire hit!
This is the fun-filled party alternative where children really get to express their imagination.
A What's 2 Eat? Party is a delightfully rewarding creativity-explosion from start to finish! You can be absolutely assured of a unique, healthy and truly enjoyable experience for all involved. More info
We now focus on group bookings to childcare centres, playgroups, kindys, clubs & schools? Incursion & Excursions available. So many children now reap the benefits of our health-focused recipes but we don't ever forget the fun and yummy bit.
This is an ideal opportunity for children to learn heaps while having fun. Our  1.5hr classes focus on the kids making healthy lunchbox fillers and after-school snacks.  The Maxi Class (2.5hrs) are for the children who love getting in the kitchen at home. We make a light meal that will become Mums' (& maybe Dad") favourite as it will give them a night off from cooking!
 Be the first to see every holiday timetable by following us on Facebook
Vacation Care Groups can also join us for an excursion. Book NOW for our April School Holidays as dates are limited.